Available now, the newest series by E.E. Martin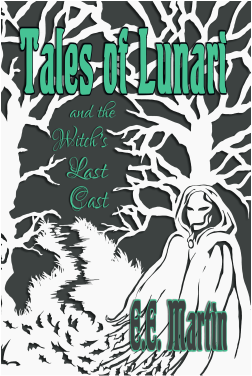 In our world she is a thief. In Lunari there is much more to her story.
When Layne is hired to break into a safe, she finds a book of unusual fairy tales. The tales suddenly put her father in danger, and she must enter the book and weave through the strange kingdoms of Lunari to find him. The characters from the tales are real, and Layne soon learns their stories are more complicated than the book described. She discovers her own story inspires some and strikes fear in others. What she cares about most is saving her father before his story ends with him as a prisoner to the darkness that dwells in the shadows of Lunari.