As We Burn
A new literary novel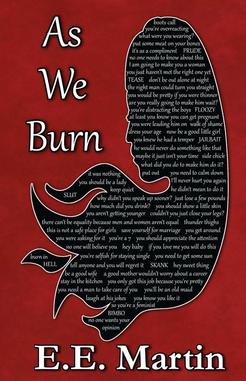 Everyone leaves behind a legacy, but we don't often talk about the painful legacy life leaves on us. Caitlyn South aims to create her own mark on the world. What that should be isn't easy to figure out when there are scars still left on her that no one can see. She once thought leaving her small hometown for the city would give her a new life, but the wounds she has do not stay behind where they were born.


Caitlyn is there for anyone that needs her but struggles to be there for herself. There are those along her journey to heal that support her. There are some that live to knock her down. There are others that want nothing more than to show her how beautiful the world can be, but even the strongest of allies can't always win in the war against the past that has seared its grip into her.


Sometimes you hurt, and sometimes you heal. Sometimes the past imprisons you, burning you in memories. Caitlyn's journey shows her that though you can't be okay every day, you should never stop hoping that you'll have a day out of the darkness. If you can accept that you are broken but are worth fighting for, you can break free, live, and brightly and fiercely burn.